Balm Beach Resort, located on the sandy shores of the world's longest fresh water beach.
Only 90 minutes north of Toronto, we are one of Georgian Bay's best kept secrets.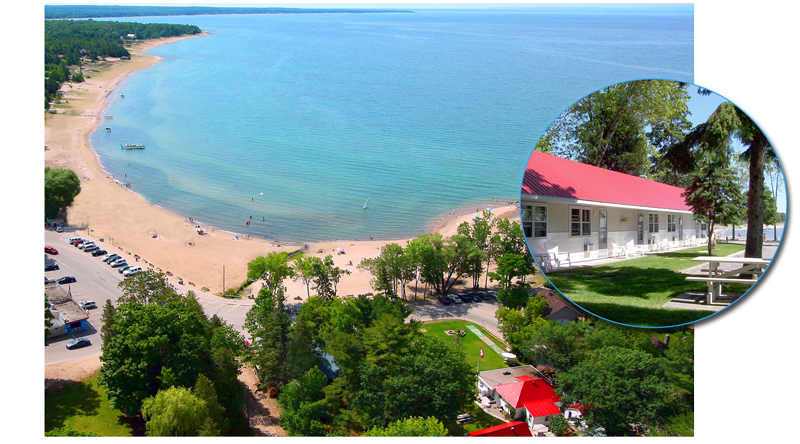 Our rare southern exposure allows you to enjoy your morning coffee with a view of the Bay while sitting in front of your suite. Cool off in the sparkling water with a swim or try a new watersport like paddle boarding!
After this invigorating experience, back to the Resort for a BBQ or enjoy Waterfront Dining at the Surf Family Restaurant, "The place where surf, sunset and good friends meet!" Indulge in an ice cream cone from the famous Georgian Grill while taking in the breathtaking sunsets on the beach.
Accomodations
All rooms overlook Georgian Bay. We provide gas BBQ's and picnic tables for your outside enjoyment.
As a house-keeping resort, bed sheets and bath towels are provided for short stays.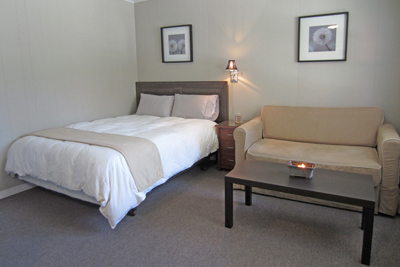 Comfortable accommodations include queen size bed and double pull-out couch.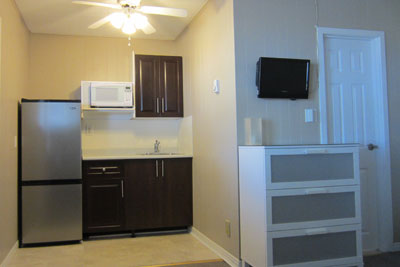 Modern kitchenette with refrigerator, stovetop, microwave, and cookware.
Rates
We accept




Your reservations are guaranteed with your deposit.
Availability Calendar
Click V arrow for availability of our 5 person unit.
Click < and > to advance month.
After checking availability click here to make your reservation.
Local Attractions

At Balm Beach
Beach Variety Store
Convenience Store
Ice Cream Parlor
Sea-Doo & Paddle Boat Rentals
Go karts & Mini-Put
Tennis Courts
Restaurant & Bar
In the Community
Local Information and Links
Local Information
The area was first inhabited by the Huron people (or Ouendat as they called themselves) over 500 years ago and was the heartland of the Huron nation. In 1610, Samuel de Champlain sent Etienne Brule to live with the Huron to learn about their language and culture. Champlain journeyed to the area in 1615. In 1793, John Graves Simcoe recognized the area with the establishment of a naval base in Penetanguishene Bay.
Penetanguishene is the oldest town in Ontario and the second oldest in Canada. There are several of the finest heritage, cultural and educational sites to visit, all within the historical community of Tay Township.
Today the area is a thriving region offering numerous amenities as well as an array of recreational activities and attractions such as:
S.S. Keewatin is an historic passenger liner open for tours - Port McNicoll
Sainte Marie Among the Hurons, a recreated, 17th century French Jesuit mission headquarters
King's Wharf Theatre - home of the Drayton Festival Theatre
Discovery Harbour - a recreated naval and military base with Tall Ships.
The North Simcoe Recreational Complex and the Brian Orser Arena
Curling Clubs in both Midland and Penetanguishene
A YMCA with Indoor swimming pool, fitness and gymnasium facilities
Huronia Museum,a converted turn-of-the-Century general store functioning as Penetanguishene's Museum and Sports Hall of Fame
Awenda Park, one of the largest Provincial Parks in Southern Ontario
Midland has the largest collection of outdoor murals in Canada
A wide range of parklands, playgrounds, baseball fields, linked pathways and waterfront trails, picnic areas and free parking
Numerous marinas and municipal town docks providing full services and boat launching facilities
Great beaches and fishing areas, many local golf clubs, inland lakes and The Tiny Marsh
For more local tourism information, visit southerngeorgianbay.on.ca and Balm Beach Visitor Guide